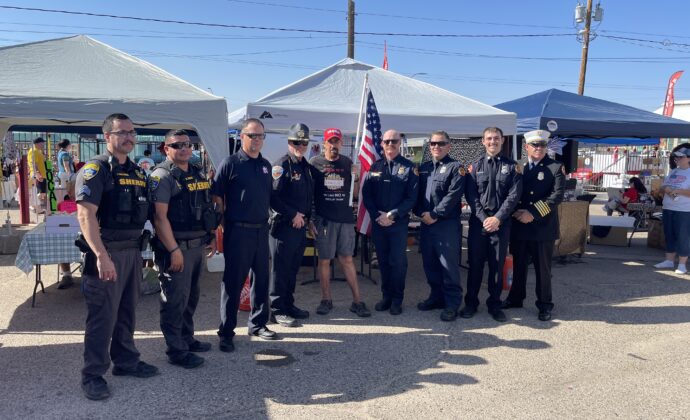 9/11 Remembrance Market Success
What a sensational day it was yesterday on 9/11. The lot was filled with phenomenal vendors, we had firetrucks, Police Chief Rusty Cooper and Officers, Asst Fire Chief Jack Yeager and Firefighters, Maricopa County Sheriff's Dept. Deputies, active duty/veterans of the Armed Forces, and city dignitaries.
Many thanks to the The Bee Steve LeSueur and Dyllan Farney who reported and published our remembrance event.
Let's not forget to brag about the fabulous Bikini Bike Wash for our Arizona Veterans. What a great job those three beautiful ladies did on all those bikes that rolled in and thanks to the bikers for their generous contributions to this important cause. We're happy to have raised donations for the Kingman Fire Dept and Veterans United Arizona. Wow, this one has to be the best market ever.
Congratulations to everyone who participated. We thank all the vendors for their tireless efforts and of course, we thank all the visitors for stopping by, supporting and shopping our amazing Market.
Thunder-Rode Jack